Tribeca's Kitchen
200 Church St, New York, NY 10013
Order now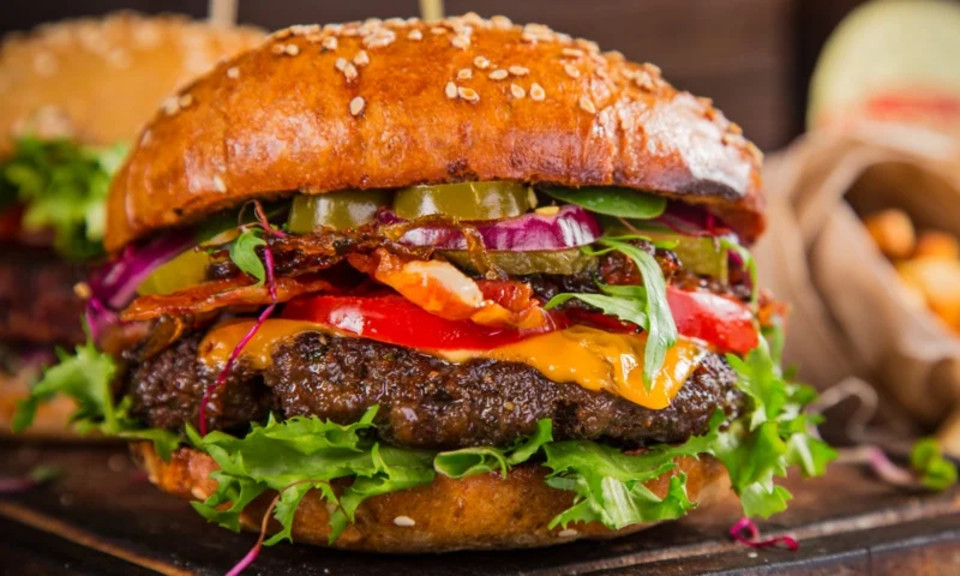 Boo
Order was super fast considering we are on the edge of the delivery line. Food was very, very good and held up well in travel. I love the variety TriBeCas Kitchen has. There are always multiple things on the menu Id love to have and it accommodates all kinds of eaters. Our new go-to.
Stacey
Was hesitant to spend almost 20 bucks on breakfast but after eating it the quality of the food is great came in a nice sturdy plastic container with a decent amount of food nothing was over cooked nor under cooked .. worth it !!! at least on pay day it is lol thanks Tribeca
Rodney
Food very good, consistent and very close to on time I must say the weather Monday night was exceptionally exceptionally terrible and stormy and the delivery guy was friendly and soaking wet Much appreciated
Natasha
Woke up super hungover and stumbled upon this place, and boy am I glad I did! Food is never this good when delivered! The food was freaking awesome. Everything was fresh, and those potatoes were to die for. Yum!
Janice
Great will order again. Asked for lots of sauces and got it. Lots of places pass out bbq sauce like it is gold or something. Not this place though they actually will give you enough. Also food was good.
Jonathan
I am not the hugest fan of the food I get through delivery. But, the food here is ... very good. I like eating it. It's well-prepared and tasty as well as being consistent. I have ordered many times. Straight up good food. In my remembrance, anytime I've called about a correction (can't even remember if this happened more than once) they've been great about fixing the order.
Michael
Delicious burger and grilled chicken sandwich. Nicely sized, very tasty. Fred were differently shaped and not very crispy, but tasty. Onion rings were crispy and tasty. Bacon cheeseburger was surprisingly delicious, with thick cut bacon. The chicken sandwich was not died out, and also delicious. Good sized portions.
Lastly, the order arrived fast, like OMG fast, LOL
Tara
Love this place, consistently good, consistently accurate, consistently on time AND!...every delivery person has been personable and kind. They have never just shoved a bag of food through the door and taken off. They always say, "Hello, how are you. Have a good night, etc." Keep doin' what your doin' Tribeca's Kitchen!
Melanie
I got the chicken panini with mozzarella OMG so good!! I got hot sauce and ketchup on the side and went to town (also came with mashed potatoes and gravy). I also got the challah french toast which was delish. The food was right on time and DELICIOUS!! Will 100% order from here again
Erin
Whether you dine in or order delivery, Tribeca's Kitchen is consistently the best diner food in all of Tribeca/ Battery Park/ FiDi. The food is good quality (they even offer organic when possible), the service is friendly, and the value is great . . . not to mention their great fries!
About us
American, Breakfast, Hamburgers, Pizza, Sandwiches
Today

Delivery: 7:00 AM - 10:00 PM

Takeout: 7:00 AM - 10:00 PM

Delivery

Monday:

7:00 AM - 10:00 PM

Tuesday:

7:00 AM - 10:00 PM

Wednesday:

7:00 AM - 10:00 PM

Thursday:

7:00 AM - 10:00 PM

Friday:

7:00 AM - 10:00 PM

Saturday:

7:00 AM - 10:00 PM

Sunday:

7:00 AM - 10:00 PM

Takeout

Monday:

7:00 AM - 10:00 PM

Tuesday:

7:00 AM - 10:00 PM

Wednesday:

7:00 AM - 10:00 PM

Thursday:

7:00 AM - 10:00 PM

Friday:

7:00 AM - 10:00 PM

Saturday:

7:00 AM - 10:00 PM

Sunday:

7:00 AM - 10:00 PM